FMR - RNC
"Really Nice Compressor" at less than $200 this is a great investment for hardware compression. This unit compairs to units that cost over 5 times the price.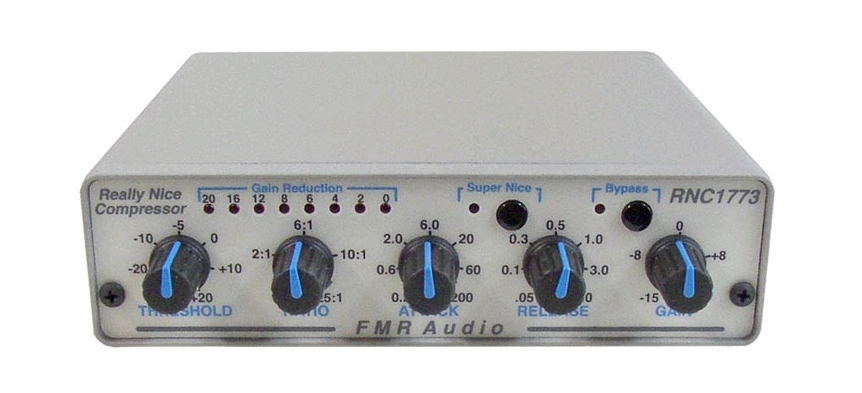 Bock Audio Mics
- Many people compare the 195 to the U87. But it sounds better at less than 1/3 of the price. ~$1,000 And the 151 is a vocal version of the 251 replica which at $3,000 is still a steal.
Rane - MS1b
- For about $150 you can get a mic preamp that is actually worth using.
M-Audio - DMP3
- For about $150 you get two channels with d.i. inputs and VU meters. Not bad for the starting project studio.
Presonus - Blue Tube
- Many people abuse the tube in this getting terrible recordings but with low drive settings and the right mic you can get usable recordings. Try the Bluebird mic on this. Pure magic. I don't know why. $199. Or get the single channel version Tube Pre for $99.
Black Lion Audio - Sparrow
- At about $650 this kills every other converter that I've ever used. This is one of the best values I've ever seen. Pro converters for under $1,000.
Shure - SM7b
- One of my favorite mics. Very surprising. Perfect for hip-hop. Used by David Banner and many others. Used on the Thriller Album for background vocals. Used in Country and Rock music. $250. Needs a good preamp to really push it though.
M-Audio - Audiophile 192
- Really a great sounding and low latency soundcard for the money. At less than $200 you can get the best soundcard in it's price range. Also runs with ProTools M-Powered.
M-Audio - Firewire 410/Profire 610
- Blows the M-box away. Just the output converters put the m-box2 to shame. Don't buy the M-box unless you are looking for a usb protools interface. Even then I might still go with a M-Audio Fasttrack Pro. About $300
Alesis - M1 Active MKII
- Actually good mixing speakers if you take the time to get use to them. They don't have banging bass but that's not the most important thing when getting good mixes. Good for $300.
Yamaha - HS50m
- At less than $400 a pair they are some of the easiest to learn mixing speakers and deliver great mixes. Don't waste your money on the 8" HS80m's. They don't deliver like these little guys.
Shure - SM57/SM58
- Every studio should have at least one. Great for hip-hop vocals and recording guitar amps. Also try the Audix i5. Same sound and price but built like a tank.
Sony - MDRV150
- At $15 these are the workhorse headphones of the poorman's studio. Not the best for booth use but come on. They are $15. I have a great pair for me to use, a good pair for the booth, and these for everyone else that wants to listen.
This will be updated regularly. Check back often.